Remote, and how to get there!
Team setups and transition steps from 'on-site' to 'remote-first'.
For me, it's been ten years — and I love seeing how the remote revolution is spreading across the world. From having to explain the way I live and work multiple times per day to spending many years advocating it via blogs, talks, and panel discussions, I'm both relieved and excited we're finally reaching a point where what and why are being replaced by how-to-go-remote questions.
As the remote community grows and gains experience, more and more useful resources are popping up all over the Web: blogs, books, podcasts, courses, conferences, etc. While that's great, it can be overwhelming. If you're ready and willing to take the remote leap, the best way to get started is by determining your current setup and then proceed step-by-step until you're fully remote. So let's start at the beginning. Where in the process are you?
Full on-site
This means you don't work remotely at all. Your work processes are probably heavily based on points and parameters like which office or floor a team member's is in or on; business hours; how people check-in/out; where meetings take place (and the procedures involved in booking a meeting room); what a team member should do in case they can't come to the office at the expected hour; where, when, and how a team member should set about changing projects, etc.
If this is you, start with the following steps:
Identify the parts of your workflow that absolutely need to be done in person. It doesn't count if you or your clients are used to it, or someone finds it convenient etc., it has to be an activity that is practically impossible to be done remotely due to involved hardware, specific locations, etc. Everything else should be 'rewritten' to be accomplished remotely.
Reframe your workflow to use high-level objectives instead of their materialization. For example: weekly goals should be a result/output, not the number of hours present in the office. Meetings should be considered successful if agreements were reached and plans were made, not if a conference room was booked and all invitees were present! Make sense?
Classic outsourcing
For a variety of reasons such as a lack of skilled professionals and the budget for them, companies have been reaching out to long-distance collaboration with outsourced teams. Usually, those teams only work on part of a project and act as a 'black box' that converts input within the desired output. More often than not, names, roles, and assignments don't matter; there's a single point of contact. The core company doesn't know about the structure and daily work routine of the outsourced team and, in turn, the outsourced team doesn't know anything about the company culture, roadmap, and values. Typically, outsourcing happens in countries where labor is less expensive.
If you have such a team and you'd like to improve your relationship with them, consider:
What your legal relationship with the team is. Does it 'belong' to an agency? Do you have individual NDAs in place? Do some of the team members work on other projects for other companies at the same time?
Investing time and effort in getting to know each member and their role within the team. A core company manager should be kept in the loop when changes occur within the team.
Inviting the outsourced team members to all-hands or similar meetings — if you have those. (At the same time, this will make those meetings remote-friendly, and your core company colleagues can also join remotely).
Remote-friendly
If 'remote-friendly' is a good description of your current setup, great! Why? Because remote-friendly companies are usually strong candidates for a successful transition to remote-first — and within a reasonable amount of time.
If you're a remote-friendly company, you probably already have some team members who work remotely: they work from home, coffee shops, or co-working spaces — be that part-time or full-time. Remote collaboration tools are already in place, like chats, video conferencing apps, shared docs in the cloud, and so on.
Implement the following:
Instead of defining how many days per week a person can work remotely, define which activities must be done on-site, and ask the team member to make sure to be there for those only.
Instead of requiring explanations for opting to work from home on a certain day, just ask the team member to inform the team so they don't end up waiting in the conference room and can simply join a conference call.
Instead of putting pressure on an employee wanting to go remote that they better make this work or else, make the desire to go remote feel natural and a perfectly acceptable way of working.
When designing workflows, focus on high-level objectives (results), rather than parameters (such as the number of office hours).
Make every meeting and resource accessible online. Dropbox, Google Drive, and secure cloud servers are your best bet.
Make sure there are no limits or promotional impediments associated with working remotely. (This includes hiring for remote-friendly positions; in reality, it means someone will get hired only if there's no candidate available to work on-site).
Hybrid
A 'hybrid' company views remote work as natural. Hiring and promotion won't be affected by the on-site/online situation and there are no limits attached to the role, such as number of days, etc.
The office still exists, however, and there are several team members populating that office. In other words, some team members share the same physical space while others don't. Even with an advanced mindset and overall goodwill, such a hybrid work environment can be very challenging.
In my experience, having a hybrid team is way more difficult than just setting up a remote-first company from scratch. Here's why: people who sit next to each other talk to each other. What inevitably happens is that remote team members start feeling left out, despite this being unintentional. Team relationships can deteriorate.
Here's what you need to do:
Avoid situations where co-located team members suggest discussions when remote members can't be present. Whatever needs to be asked/explained/informed, has to be posted in Jira, Trello, Slack, or whatever communication tool your team uses.
If meetings take place, everybody needs to use their own computer and conferencing tool account. I had situations where a group of office-bound people was using one account for the call. I couldn't figure out who was speaking when and the result was confusion and frustration.
Treat your office as a free co-working space. The team members can use it, but their work shouldn't depend on it.
Remote-first
If this is you, fantastic! You've mastered the remote WHAT, you've mastered your WHY, and you are probably pretty good with HOW. Nevertheless there are always ways to improve. Why not try asynchronous collaboration? Of course, people living/traveling in different time zones, independent experts working on multiple projects, different family situations, etc., might complicate communication if you insist on everybody being online at the same time. Do this:
Ensure conversations don't take place via e-mails and chats unless it's something super temporary and general, like: "Is tomorrow a holiday?" Get important things written down and recorded in Jira / Trello / Google Docs, or similar. That way, nothing gets buried between the lines of a group chat and everyone can refer to it when they need to.
Provide clear and detailed specs. If people get blocked by waiting for answers all the time, your specs are lacking.
Provide work specs a few days prior to starting implementation. That way, people can ask questions and get clarifications in good time.
Instead of a daily standup call, use bots for Slack or similar tools. That way, the team members can set the focus for the day at the actual beginning of the day in their time zone, everybody is on the same page, and you as a leader can always reach out to a specific person if you see an impediment reported.
Cut down on real-time calls. I usually work with one bi-weekly team call, and that's enough.
Think about your situation
Wherever you are in this process, start by identifying your current position, and then take the necessary steps to reach remote-first. Often, radical changes are actually easier, even if it may not look that way initially. Don't remain in a transition phase too long either; it can make progress beyond that point much harder. Bottom line? Be brave and go for it. I assure you: you'll never regret being remote-first!
---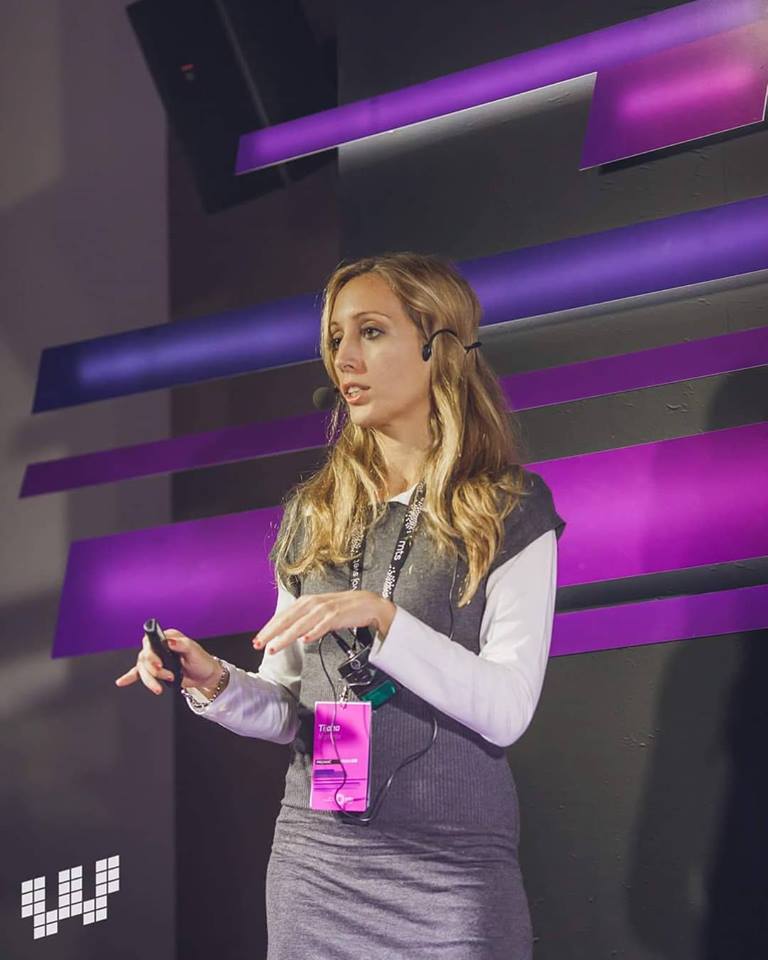 Tijana Momirov is a software engineer, product manager and founder of StartupSetup (http://remotestartupsetup.com) where she helps founders start their startups, all in a remote, agile and super lean way leveraging the gig economy. She's been a full time nomad since 2010 and loves blogging and giving talks about nomadic lifestyle, managing remote teams, future of work, the gig economy, productized services and more.
---
Automate your recruiting with Torre!
Our sponsor, Torre, is a free end-to-end recruiting software suite that automates finding talent and work. If you're looking for a recruiting automation solution, you need to sign-up for our private beta today.